Living Arrows {2018} 19/53
May 7, 2018
*This post contains affiliate links
Every week I join in with Living Arrows, a blog linky run by Donna at What the Redhead Said. The name Living Arrows comes from a poem by Kahlil Gibran; "You are the bows from which your children as living arrows are sent forth", and each Monday I share a photo of M, and one of B, and a bit about what we've been up to the previous week.
This week has been hard work as M has been refusing her naps when she still really needs to be having one! As a result I've resorted to timing journeys at nap times so that she'll fall asleep in the car as I'm that desperate for her to have a rest during the day. The lack of nap is having an impact on her night time sleep too, and she's waking up increasingly earlier each morning (it was 5am yesterday morning!). It doesn't help that her bedroom is South Easterly facing and her blind lets in loads of light so with these new sunny mornings, we can't really blame her for thinking that it's time to get up! I have ordered a
from Amazon in desperation, so I'll let you know how that goes down…
Anyway, the need for longer car drives meant that on Saturday, we decided to venture down to one of our favourite places, High Lodge Thetford Forest. We enjoyed a picnic on the lawn, which was just like being at the beach (except grass instead of sand, obviously!) and took a wander around the Highway Rat Trail, at M's request. She loved finding the signs and pointing them out to us and anybody else who happened to be passing! She even wore her hat (almost) all of the way round, which is a big improvement on last year!
As for B, she just comes along for the ride! I've realised that I'm guilty of not taking as many photographs of her as I do M, probably because she doesn't really do much yet! I'm so proud of her, though, as she is still really chilled out, even in the face of her big sister's lack-of-sleep-induced grumpiness!
B has also shown me her first smiles this week, which has been such a joy. I'd forgotten how special these moments are. Of course, she's not sharing any smiles for the camera just yet, so I've chosen this one that I took of her on her daddy's shoulder. I love that she's becoming more and more alert and can't wait to see more of her character develop.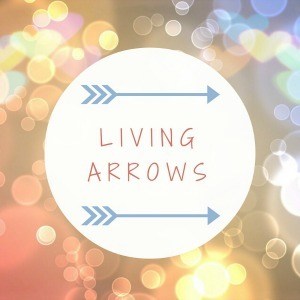 *Affiliate Link – I am a participant in the Amazon Services LLC Associates Program, an affiliate advertising program designed to provide a means for sites to earn advertising fees by advertising and linking to amazon.co.uk.