Living Arrows {2018} 23/53
June 4, 2018
*This post contains affiliate links.
Every week I join in with Living Arrows, a blog linky run by Donna at What the Redhead Said. The name Living Arrows comes from a poem by Kahlil Gibran; "You are the bows from which your children as living arrows are sent forth", and each Monday I share a photo of M, and one of B, and a bit about what we've been up to the previous week.
Last week was half term and it's been lovely having hubby at home with us. Parenting two is so much easier when you have someone else to tag team with! Unfortunately M doesn't have any classes during the school holidays, so our routine pretty much went out of the window. I think hubby was hopeful that we'd have grand days out at various attractions, but I think he may have also forgotten that we have a newborn and a toddler who has decided that naps are actually rather good, so she'd better go back to having them!
I took this photograph of B while she was having one of her many naps last week. We are very lucky that she is generally a very content baby, although she is spending more and more time alert and awake, and expecting to be entertained! It's that tricky time where she wants to be involved, but can't yet sit up on her own, so wants to be held all the time. As I write this, she is objecting to hubby sitting down and holding her; she wants him to stand up so she can get a better view of things!
In this photograph, though, she is asleep and content. I have to say, the
has been an absolute Godsend (we didn't have one with M). I'm sure B sleeps better and for longer because of it. I'm dreading her growing out of it as I'm not sure how she'll get on without it!
This week's photo of M was taken at the beginning of the week, on a visit to the park. M was wandering about on the path taking an absolute age to walk to the play area, so hubby was trying to encourage her to race him there. His plan totally failed, but it was funny watching him trying to teach M to do a sprint start! We did make it to the play area eventually, but to be honest I think M enjoyed exploring on the path more.
Hubby is back at work today, so it's back to routine for M, B and me. We've got the usual classes plus a couple of hospital appointments – one for me to see how my kidneys have coped with pregnancy number two, and one for B to check her hips, as she was a breech baby. Fingers crossed we're both absolutely fine!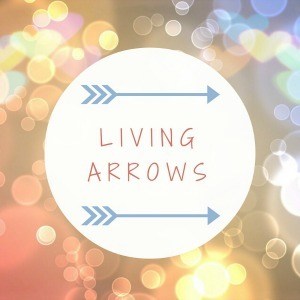 *Affiliate Link – I am a participant in the Amazon Services LLC Associates Program, an affiliate advertising program designed to provide a means for sites to earn advertising fees by advertising and linking to amazon.co.uk.