Living Arrows {2018} 32/53
August 6, 2018
Every week I join in with Living Arrows, a blog linky run by Donna at What the Redhead Said. The name Living Arrows comes from a poem by Kahlil Gibran; "You are the bows from which your children as living arrows are sent forth", and each Monday I share a photo of M, and one of B, and a bit about what we've been up to the previous week.
*This post contains affiliate links.
Last week was Matthew's first full week off work for the summer holidays. On Monday, we visited Roarr! Dinosaur Adventure to meet with some friends. It's only 20 minutes away from our house, but we hadn't visited before as the entry fees are pretty pricey (It costs more for a 3 year old than an adult!). However, most of our friends with toddlers have got annual passes, and now we know why. There's so much to do there, including a splash park and indoor play, as well as the play parks, farm animals and a pushchair-friendly walk. I still think the entry fee is expensive, but we relented and bought annual passes for me and Matthew (under 3s go free) and we've visited three times already this week, so I'm confident we'll get our money's worth from it!
While we were there on Saturday, M discovered a different play area and quickly went from clinging to us, to exploring it independently (while giving each of us designated places to wait for her so she knew where we were)! Rather excitingly, M spontaneously went down the slide by herself! She's been practicing on a tiny
in our garden, but that's miniscule compared to this one! I was so impressed that she took the initiative and felt confident enough to try it herself.
In B-related news, yesterday B rolled for the first time! She rolled from her back to her front on a rug in the garden, where Matthew and I were sitting in the shade while M was having her nap. It was nice for B to be able to have that time free from M's interference and I'm so pleased that having the Pavlik harness hasn't slowed her development too much. She's yet to roll from her front to her back, but I'm sure it won't be long.
This week's photo of B was taken when we were at Matthew's parents' house for a family barbecue. B loves sitting in her
and is getting really good at playing with the toy bar. I love this chair too, as it allows me to eat without juggling the baby (well, most of the time!).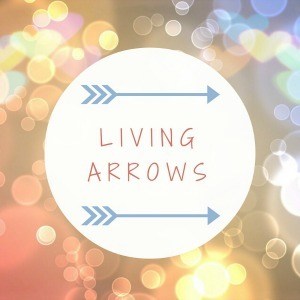 *Affiilate Link – I am a participant in the Amazon Services LLC Associates Program, an affiliate advertising program designed to provide a means for sites to earn advertising fees by advertising and linking to amazon.co.uk.