Living Arrows 2/52
January 9, 2017
Right. Living Arrows day two! So I've quickly followed one Living Arrows post with another, probably a blogging faux pas of some kind, but I wanted to get back on track!
This week's photograph is of Little M on her play mat. We love our Mamas and Papas Magic Stargaze play mat* – Little M has had it since she was seven weeks old and it's been amazing to see how she's utilised it in different ways as she's grown. I'd highly recommend it! In fact, I often wonder why I haven't written a review of it, as we love it so much! Something else to add to the to do list perhaps…
Anyway, I digress. Little M isn't quite crawling yet, but she is at the stage where she's spending less time actually on the play mat and more time rolling around the floor. It's really interesting to watch her pivot on her tummy, then roll towards her target. She's definitely a very determined individual!
My living arrows photo shows her chilling out on the living room floor. She loves her Frugi cat muslin so much – she'll always make a beeline for it. To be honest we now consider it to be one of her toys rather than a muslin cloth!
Given her penchant for the pivot-and-roll I'm not sure whether she'll be a crawler or go straight to walking. I suppose we ought to think about sorting out some stair gates, regardless! Especially as we live in a townhouse so our living room is upstairs. With two sets of stairs, some lucky stair gate company is set to make a small fortune out of us!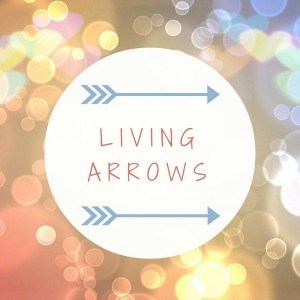 *This is an affiliate link – I'll get a little kickback if you follow it and make a purchase, but it costs you nothing. Thank you!